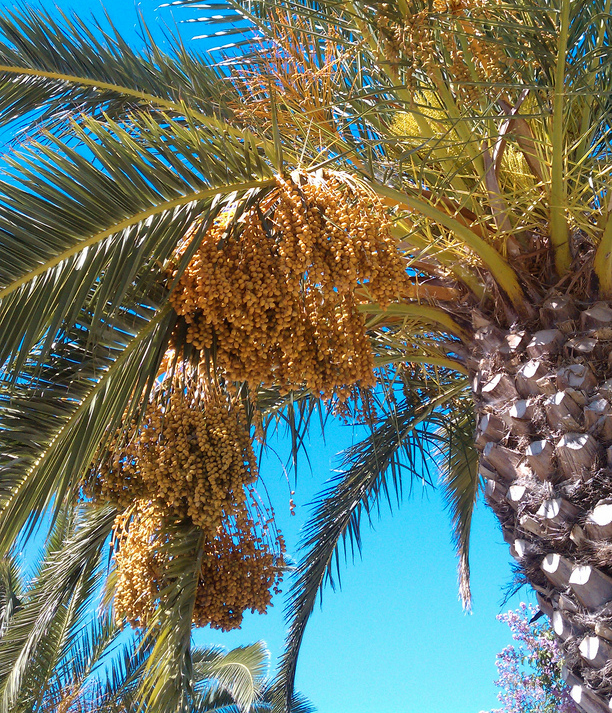 This stature of yours is like a palm tree,
And your breasts like its clusters.
I said, "I will go up to the palm tree,
I will take hold of its branches."
Let now your breasts be like clusters of the vine,
The fragrance of your breath like apples,
A nd the roof of your mouth like the best wine.

~ Song of Solomon 7:7-9
Driving down the road in my home town, I saw fruit on the decorative palms that line the main roads, and was struck that they weren't coconuts. As it turns out, different varieties of palms have different fruit, and these are probably female date palms. They may even be edible. I'll try one and let you know.