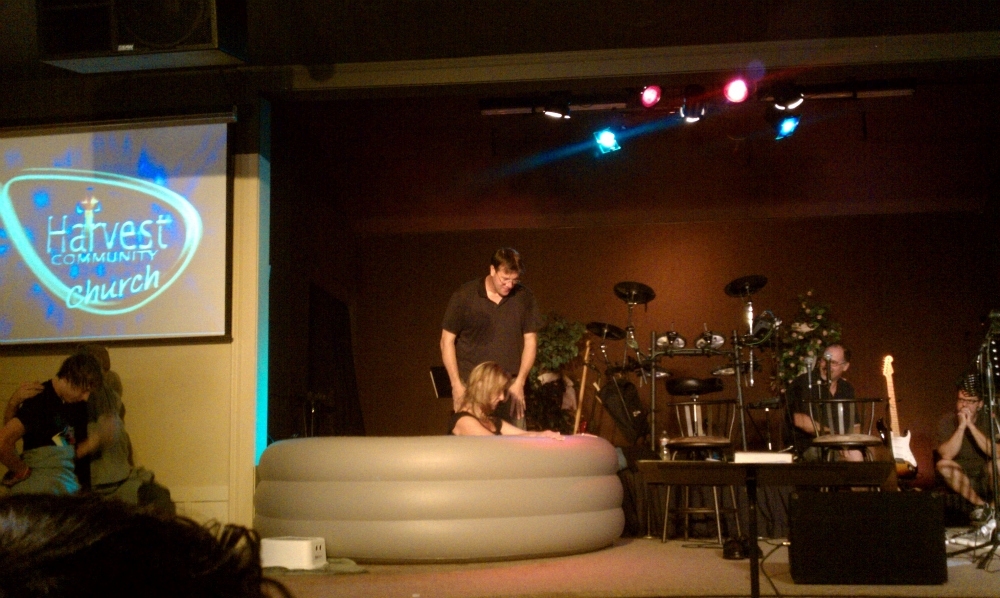 Or have you forgotten that when we were joined with Christ Jesus in baptism, we joined him in his death? Â  For we died and were buried with Christ by baptism. And just as Christ was raised from the dead by the glorious power of the Father, now we also may live new lives.

Since we have been united with him in his death, we will also be raised to life as he was. ~ Romans 6:3-5 (NLT)
Many people misunderstand the Biblical view of water baptism. Some think it's for 'saving' your children through the sacrament of baptism, but this is just not biblical. What *is* Biblical is something that has been come to be known as 'believer's baptism,' as opposed to 'infant baptism' – you don't see any infants baptized in the Bible.
Baptism is an outward sign that we make that says "I now believe that Jesus died for my sins and arose from the dead. I believe that by receiving him into my heart, I become a new person, beginning the process of being restored to whom I was created to be. I die to my old selfish worldly life and slavery to sin, and rise to a new life. In addition, I believe that I will rise from the dead, just as He did.
We had a handful of adults and older children make that statement through baptism this weekend. Awesome.