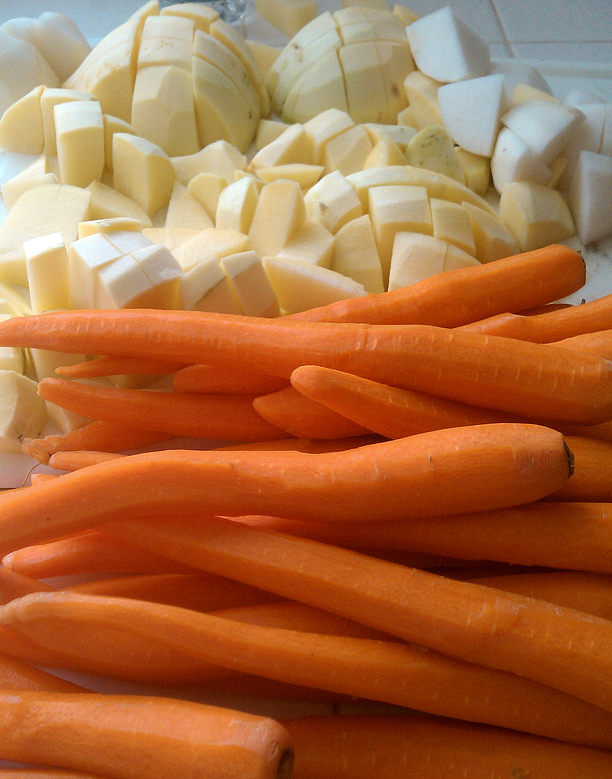 Thanksgiving Day is a jewel, to set in the hearts of honest men; but be careful that you do not take the day, and leave out the gratitude.  ~ E.P. Powell
Every family in the US probably has some unique dish that they add to the Thanksgiving staples of potatoes, turkey, and stuffing. Ours is mashed carrots and turnips. If you want to try it, it's real easy.
INGREDIENTS
3 lbs peeled carrots, cubed
4 medium turnips, peeled and cubed (medium = 3 inches in diameter)
3 sticks of salted butter
1/2-2/3 c brown sugar
1/2 tsp white pepper
DIRECTIONS
Boil the veggies in one pot
Drain, mash, mix in the other ingredients
YUM!